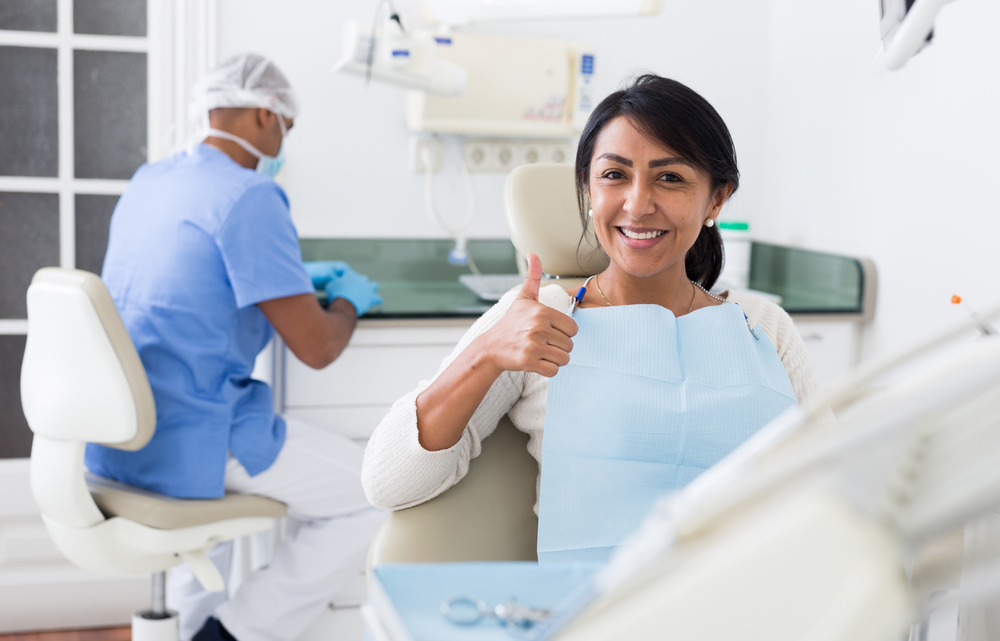 The health of your natural teeth goes beyond what's visible–your tooth root and the soft tissue beneath your crowns are just as important when it comes to preserving your smile.
Sometimes, cracks, chips, damage or decay can lead to infections within your tooth pulp and root of the tooth. Thankfully, innovations in dental treatment–like root canal therapy–can both prevent you needing a tooth extracted and save your natural smile.
Endodontic treatment is one of the best ways to save your natural teeth, and is a comfortable and highly common dental procedure. In fact, according to the American Association of Endodontists, over 15 million root canals are performed each year.
At Camelot Dental Group, we are pleased to provide painless, compassionate root canals to Columbus.
What is a Root Canal?
A root canal is a dental procedure designed to treat inflammation or infection within the soft tissue of your tooth, which is where blood vessels and connective tissue are held. Ultimately, this will repair and save your natural tooth.
The procedure is performed by either a dentist or endodontist, which is an oral health professional who specializes in the root canal procedure.
As a reminder, the best way to prevent tooth decay from the start is to brush twice a day, floss and maintain regular dental visits with your general dentist. However, we recognize that needing dental treatment is just a part of life and are happy to accomodate the unique needs of our patients.
Who Should Get a Root Canal?
A root canal is the ideal treatment option for patients with a deep cavity, injury or damage leading to infection. It is important to recognize that in order for a root canal to properly work, the patient's tooth must still be well enough to be preserved. If it is not, Dr. Chris King and Dr. Paul King may recommend another solution like a tooth extraction.
Root canals may be needed for a variety of issues, but some are more common than others. Dental health issues, such as the following, often lead to needing a root canal:
Severe tooth decay
Disease
Cracks, chips or deep injuries that allow infection to spread within a tooth
Dental trauma and injury
Damage to the tooth from contact sports or accidents
Usually, patients can tell if they are in need of endodontic treatment due to their symptoms and oral discomfort. The most common symptoms we see for patients needing a root canal at Camelot Dental Group are:
Pain in your tooth
Sensitivity in your tooth
Painful or discolored gums
Tender lymph nodes
An abscess in your tooth
If you are in pain and think you may need a root canal, we invite you to contact us as soon as possible at 614-451-5115.
What Happens During a Root Canal?
Modern endodontic treatment is nothing like the pain seen in movies or TV shows–rather, it's a virtually painless and relatively quick procedure that protects, preserves and restores your smile.
To start, our team will administer a local anesthetic to numb the affected area. For patients who struggle with dental anxiety, sedation dentistry is also available to help you relax.
During the treatment process, infected pulp is removed and your pulp chamber is deep-cleaned to prevent future infections. The tooth is then filled and sealed tightly with a dental filling. A crown is then placed over the tooth to restore its strength.
A healing period will then follow to ensure your tooth fully recovers. Dr. Chris King, Dr. Paul King and the team will provide all necessary steps, instructions and education you need to successfully heal.
Looking for Root Canals Near You in Columbus and the Surrounding Central Ohio Area?
At Camelot Dental Group, our expert team specializes in restorative dentistry solutions that repair your smile and mouth back to total oral and aesthetic health. Call our office at 614-451-5115 to discuss all of the services we offer to restore, protect and maintain your teeth, including endodontic treatment.